Fast. Organized. Secure is the way we do it.  We strive daily to make sure your dealership is processing at efficiently and cost effectively as possible.  We have recently partnered with Card Connect (Fiserv), a First Data Company.  This new partnership will give us the resources we need to continue meeting and exceeding your expectations.  This will now give Dealer Pay's POS solution 5 gateway and 2 processor options, with benefits structured around "behind the scenes" controls and data elements, to improve speeds, security and costs!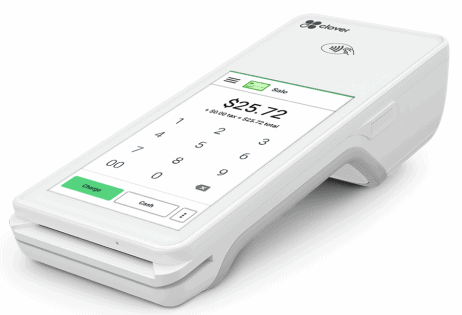 We have new equipment options available! 
The Clover Flex  features EMV, NFC (mobile wallet), Touchscreen, Signature Capture, Wi-Fi Connectivity and it's own receipt printer.  If you are interested in this upgraded device in your dealership, we can offer you a rental option for just $25/mo. ($479 purchase price per each).  Contact Sales today for more information.